The Children We Advocate For
The children in our Heart Gallery bear unique stories. They are the ones who need an extra hand in finding their families – often due to factors such as age, race, belonging to large sibling groups, or having special needs. Every year, we feature 80-90 such children in the Heart Gallery of Tampa, effectively illuminating their lives which had historically been kept in the shadows.
Our Story
The journey of foster children in the U.S. has often been a hidden one. Countless children were lost in the system, eventually turning 18 and facing the world alone. However, in 2001, a visionary photographer and a dedicated adoption worker sparked a revolution. They conceived a platform where these waiting children could be introduced to their communities through the medium of photography, in hopes of connecting them with loving adoptive families. This became The Heart Gallery, a beacon of hope giving a voice to the often forgotten. Since then, our mission has echoed across hundreds of cities nationwide, developing extensive touring galleries and digital platforms, all united under the shared vision – a forever family for every waiting child.
A Message
From Our Executive Director
I'm so glad you're here! Thank you for taking the time to learn about our incredible kids. I know you're going to fall in love with them just as much as we have. Our kids are in foster care through no fault of their own. They're so unique in their own ways however have one thing in common… they've never given up hope. Our goal is to make sure our kids feel remembered, special, and for each of them to have a place to call home.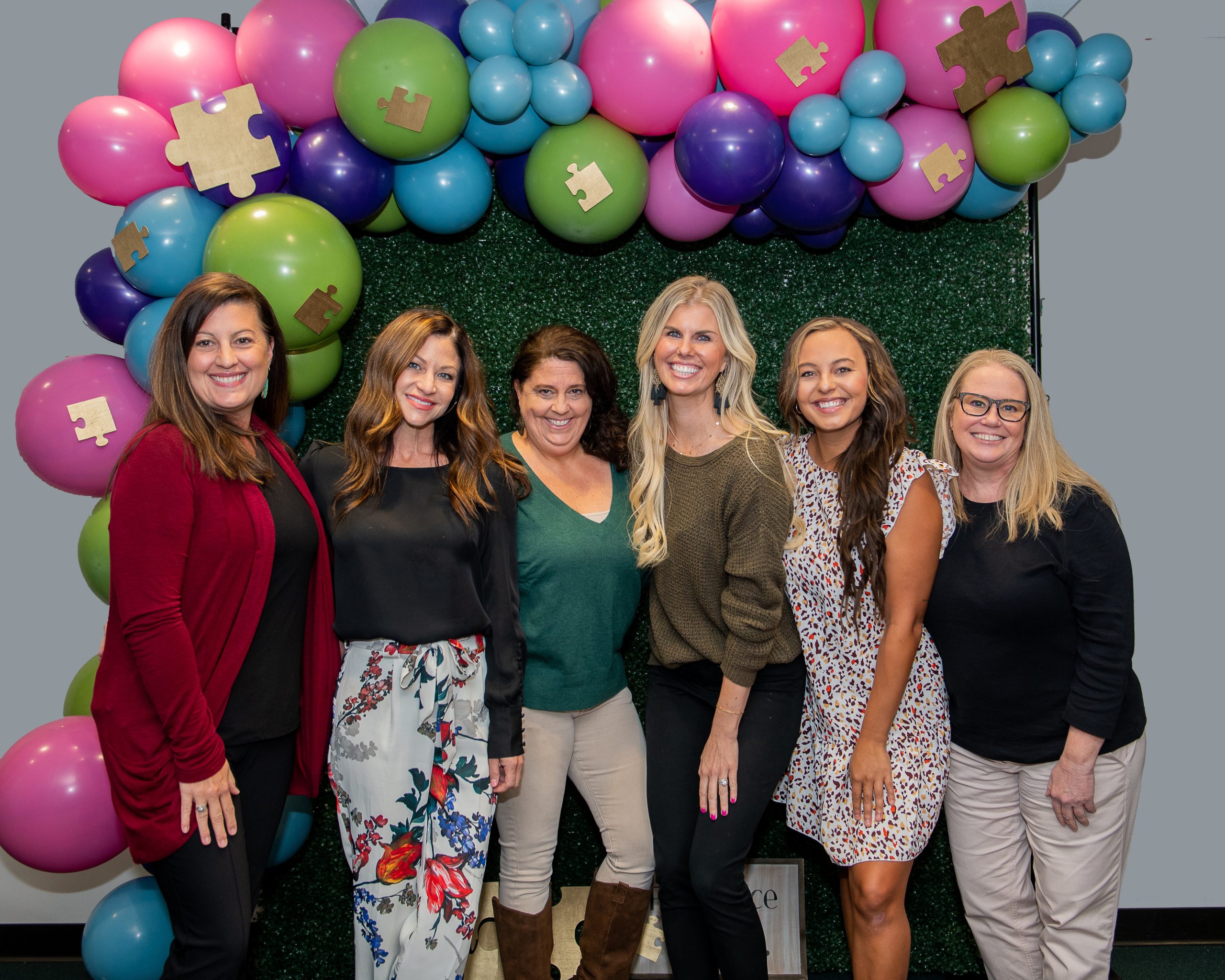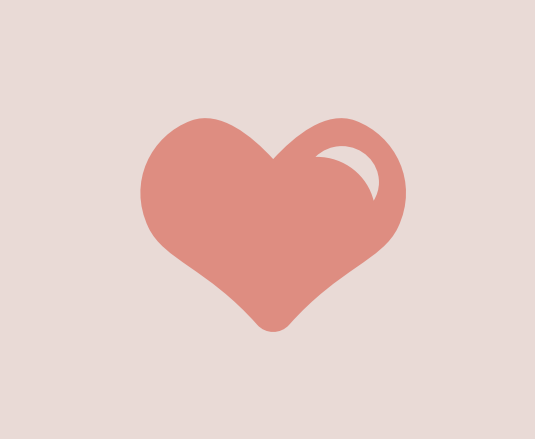 Nikki was born and raised in Florida. She graduated with a degree in Psychology from the University of South Florida and went back to earn a Masters in Psychology from Nova Southeastern in 2013. Nikki began working in community mental health both in inpatient and outpatient over 10 years ago with a focus on survivors of complex and chronic trauma. Through working on the inpatient psych units and learning about the child welfare system, Nikki decided to become a Guardian Ad Litem in C13 Hillsborough county and had the privilege of serving as a court appointed GAL for 6 years. Nikki became a licensed foster family in 2018 and then experienced firsthand what it was like to go through the adoption process from the system of care in 2019. This experience led her directly to working in the field of adoption to help children and families navigate their individual road to healing as a way out of the child welfare system. Nikki is Florida DCF Adoption Competent trained and works with all the Heart Gallery of Tampa children and families through the family selection, recruitment , match and post placement process to ensure they have the support and services needed to be successful.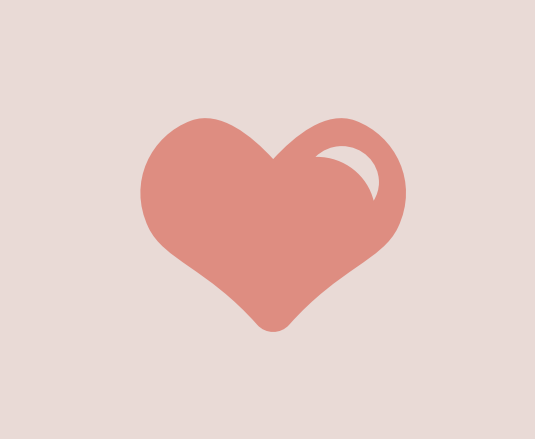 Christie and her sisters were adopted from foster care as young children and now as a mom, she has become an advocate for adoption hoping to impart the significance of giving back to her own children. Christie became a Guardian Ad Litem in 2009 and has since become a Master Guardian and trains new mentors. She has served on the Heart Gallery's Be Mine event team for two years and is a dedicated mom and volunteer. Christie joined the Heart Gallery team as a part - time exhibits coordinator in 2013.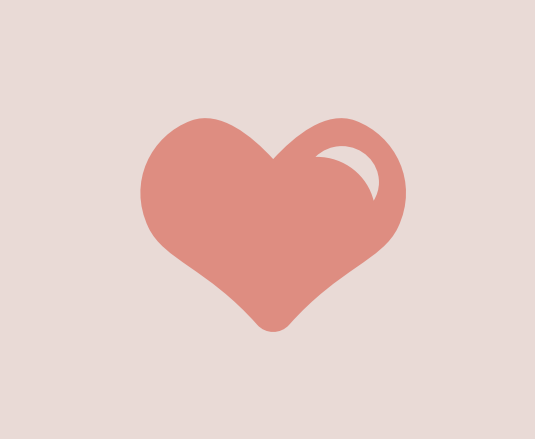 Jenny was born and raised in Indianapolis, Indiana until her career as a Special Education teacher moved her to Atlanta, Georgia. She worked specifically with children with significant emotional needs, many of whom were in the foster care system. Jenny and her husband, Vince, adopted their third child from the Hillsborough County foster care system in 2011. Throughout the past five years, Jenny has remained involved in the child welfare system by serving as a volunteer for the Heart Gallery Tampa Bay. She officially joined the Heart Gallery team as a part - time Project Coordinator in 2015.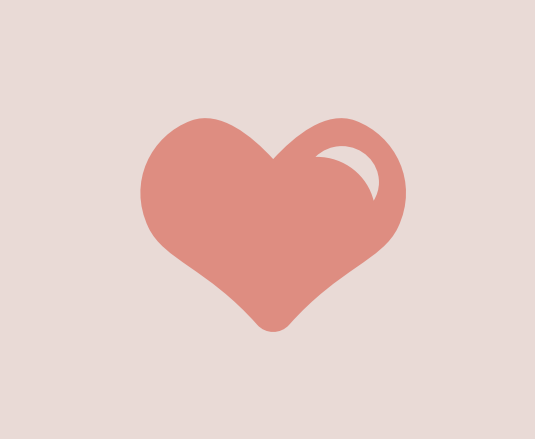 Lindsay worked in the foster care system for six years prior to joining the Heart Gallery team in 2014. She initially began working with newly licensed foster parents before transitioning to work specifically with prospective adoptive parents and helping to match waiting children to their forever families. She has also worked for Eckerd Community Alternatives as an Operations Specialist and liaison between Eckerd and case management agencies. Helping children find their forever families has been the most fulfilling thing Lindsay has ever done both personally and professionally. Through her work with the Heart Gallery, she is now able to make a direct impact on the lives of children waiting to be adopted through her work as the Executive Director.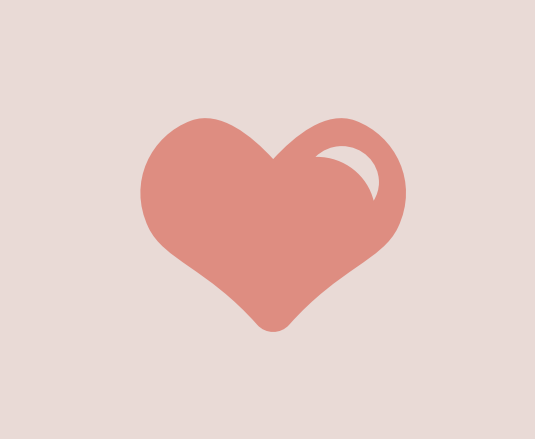 Kyana was born in Sheboygan, Wisconsin. She graduated from college with a Bachelors in Sociology and double minored in Criminal Justice and Psychology. After graduation, she moved to Florida in 2018 and became a dependency case manager with the child welfare system. She transitioned to the adoptions unit in June 2020, as she realized her passion was finding children their forever families. Taking that passion one step further, Kyana accepted a position with the Heart Gallery in September 2021 as an Adoptive Family Recruiter.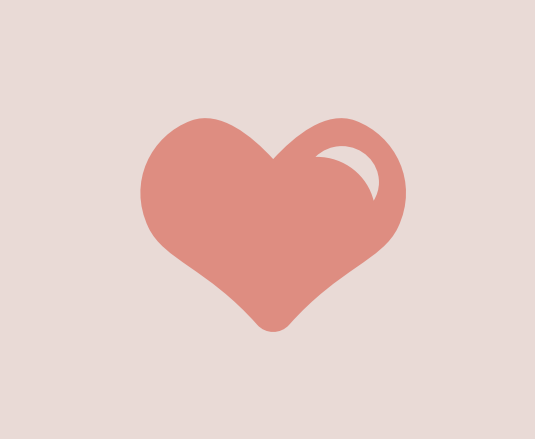 Christy has been a passionate advocate for children and youth in foster care since 2006. She began her career in the foster care system working with foster and adoptive families. She first joined the Heart Gallery in 2009 and worked for the program until 2014. Christy continued her advocacy work as a Foster Care Licensing Specialist, then as the Supervisor for the Adoption Recruitment Team with Eckerd Connects. During that time, she continued to serve the Heart Gallery in a volunteer capacity. Since 2006, she has mentored four foster care youth and adopted one, who is now an adult. Christy also has two adult daughters. She is delighted to be back as a formal member of the Heart Gallery team again and looks forward to making an impact in her role as Program Director.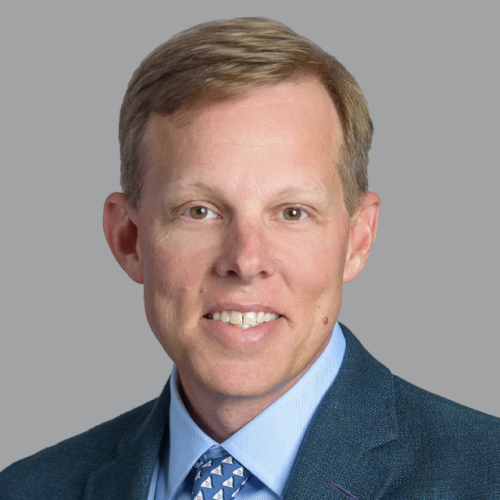 Trey serves as Senior Director with Cushman & Wakefield. His specialty is office and industrial property transactions representing buyers, sellers, tenants and landlords including notable clients as EastGroup Properties, GLP, Clarion Partners, Properties, and Cabot Properties among others. Avison Young has generously selected the Heart Gallery as beneficiary of funds raised at their annual tennis tournament which Trey coordinates. Trey is a 5th generation Tampa native. He and his wife, Kim, have a daughter.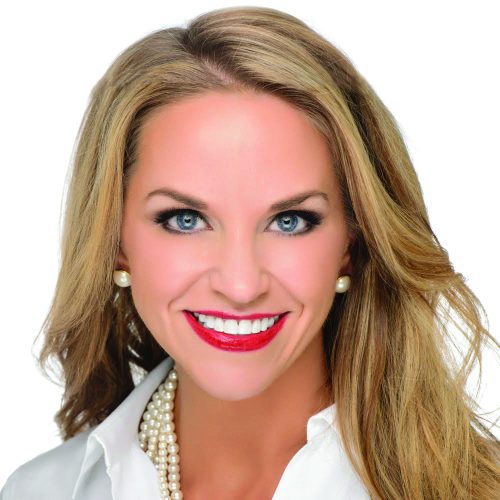 Nicole serves in many community roles as a valuable mentor, an advocate for the voiceless and a catalyst for positive change. Nicole is a Chief Certified Registered Nurse Anesthetist (CRNA) at the largest TeamHealth anesthesia practice in the country. With 17 years at Tampa General Hospital, she not only represents 160 of her colleagues, but serves on TeamHealth's National Advanced Practice Council as one of five representing anesthetists nationwide. She also serves as a Regional Ambassador for Team Health's Women in Leadership Program and also is on the Advanced Practice Council Executive Committee at Tampa General Hospital. With a special devotion to foster children, Nicole serves as a founding board member and Chair of the Heart Gallery of Tampa Board. She was also appointed to the Hillsborough County Commission on the Status of Women making recommendations to the Board of County Commissioners on issues pertaining to women including; discrimination, employment, education, daycare, and health care and serves as Vice Chair of the Commission. Nicole has played a key role in all aspects of the Junior League of Tampa serving in many leadership roles before becoming President in 2016 - 2017, the League's 90th anniversary. As President, she spearheaded a community - wide human trafficking training and initiated the creation of the first human trafficking awareness mural in downtown Tampa. This dynamic woman just finished a 2 year term on the Association of Junior Leagues International Governance Committee as 1 of 9 members representing 291 Leagues in Canada, Mexico, the United Kingdom and the United States. She is also a Board member of the Girl Scouts of West Central Florida and President of the St. John's Episcopal Parents' Club Board. Nicole lives in Tampa with her husband Matt and two children, Austin and Ansley. She embodies the modern woman balancing work, family and volunteerism.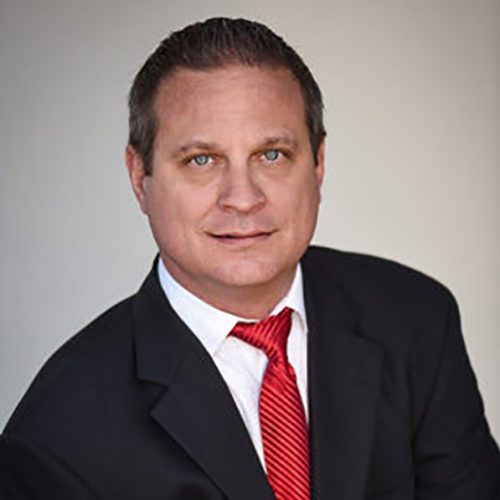 Dave Mielke grew up in Northeastern Ohio. He began working in his family's mechanical contracting business and laboring on construction sites as a young boy working under the direction of his grandfather and parents. Dave attended Kent State University where he earned a degree in Business Management. Dave has been actively involved in many industry and charitable organizations. In addition to past volunteer positions with Rotary International and United Way, Dave's true charitable passion is working to improve the lives of foster and adoptive children. He currently serves as a court appointed Guardian ad Litem to children in the 13th Judicial Circuit of Hillsborough County. Dave lives in Tampa, FL with his wife and three daughters.
David was born in Fayetteville, North Carolina. He earned his undergraduate degree from Elon College. He attended Stetson University College of Law where he earned his law degree, and simultaneously earned a Master's of Business Administration from Stetson University School of Business Administration. Following his admission to the Florida Bar Association, David served the citizens of the state of Florida as an Assistant State Attorney for the Thirteenth Judicial Circuit. While serving as a prosecutor, David worked in many special case divisions including drug court and domestic violence. After leaving the State Attorney's office, David began representing insurance policyholders throughout the state of Florida in property insurance disputes with their property insurance companies. Over the years David has been involved in many charitable organizations and boards. Currently, he serves as a court appointed Guardian ad Litem in the 13th Judicial Circuit of Hillsborough County. David lives in South Tampa with his wife Kim who is an attorney and Guardian ad Litem, and their son Finton and daughter Penelope.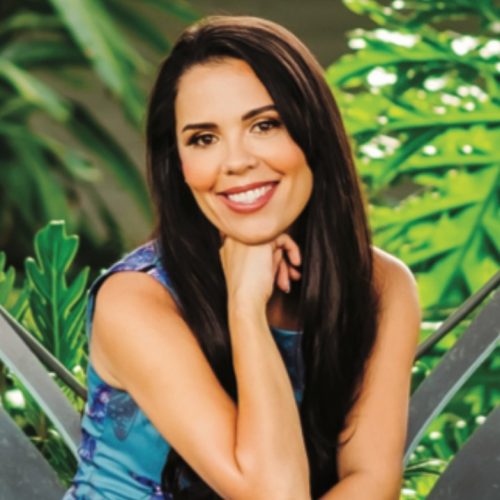 Born and raised in Johannesburg, South Africa, and after spending over a decade in Florida, Natasha's diverse life experience cultivated a sensitivity to acknowledge and find ways to serve others in need. Recognizing the local urgency to advocate on behalf of children without a voice became a catalyst for Natasha to create Tampa Bay's first Holistic Program for trafficked girls. Inspired, but afraid, she opted to leave her career in finance to launch the foundation, Redefining Refuge. For her work in this sector, Natasha was awarded The Lightning Community Hero by the Tampa Bay Lightning Foundation, as well as the Spirit of Humanity Award by the DeBartolo Family Foundation. Since the organization's inception in 2010, she has been invited to the State Capitol and the United States Capitol where she continues to campaign for legislative change. A blend of faith, courage, humility and integrity; Natasha isn't just an Advocate fighting for exploited children, she's an Advocate fighting for the creation of a better world for all children.
Keyur Patel has lived in Tampa, FL all his life and has a personal commitment to making a long - lasting positive impact in the Tampa Bay area. Growing up in a small family - owned business in the Tampa International Airport, Keyur was able to see firsthand the challenges and rewards of hard work and sacrifice in running a business. While helping manage the family business, Keyur attended the University of South Florida where he earned a bachelor's degree in Finance. He has since helped form the SLB Tampa Bay Alumni Association where the mission is to help predominantly first - generation graduates set up for a path to success by helping them accelerate their abilities to get job placement and managing personal finances at the core. Additionally, Keyur has worked for T. Rowe Price where he held FINRA Licenses Series 6, 63, and 7. In 2008 he ventured out and was a partner in a local Merchant Services Company and in 2014 he launched a startup commercial finance company called Synergistic Funding to help pair small business owners with capital providers when they were not quite bankable or had lingering credit issues from the Great Recession. All those collective experiences led him to his current role as VP Senior SBA Loan Officer at DFCU Financial, a community bank that serves only the Tampa Bay area allowing him to carry out his personal mission. Keyur is married to his wife Marcela and they have two kids Aaliyah (daughter) and Aahri (son).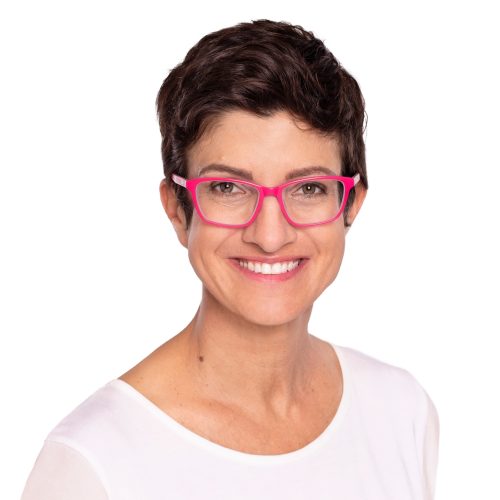 Amy is the owner/photographer at Pezz Photo. She create s vibrant imagery for restaurants, cookbooks, boutique shops and personal branding as well as events, weddings and family portraits. Amy has volunteered as a photographer for The Heart Gallery of Tampa since the beginning, photographing more than 85 kids and supporting the volunteer photographer program.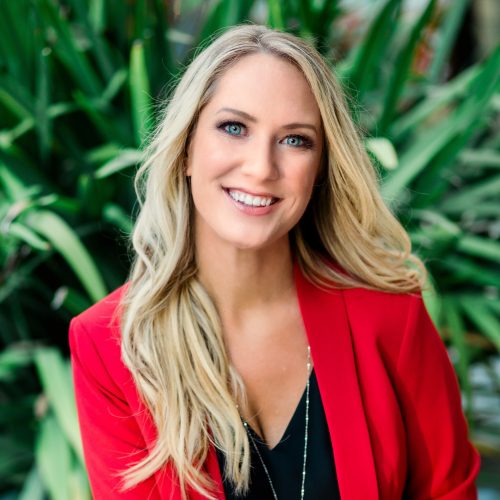 Jennifer is a driven professional with a passion for volunteerism and bettering her beloved Tampa community. She is currently a Managing Partner and Chief Operating Officer with Crackerjack Media, a boutique public relations and marketing agency that works collaboratively with clients to understand what moves their business. Prior to Crackerjack, she worked in the sports and entertainment industry promoting top events in the market with the Tampa Bay Lightning at the Tampa Bay Times Forum (now Amalie Arena). She has also worked for a noted local advertising agency where her clients ranged from national nonprofits and craft breweries to leading real estate development companies. Jennifer's proactive and collaborative approach to media, as well as her focus on nurturing strong relationships with local partners, has resulted in nationwide recognition for both current and former clients. A graduate of Saint Leo University, Jennifer holds a Bachelor of Science degree in Business Administration with a concentration in Marketing. In addition to being a part of the Heart Gallery's Dream Team, she is also a member of The Junior League of Tampa and WISE Tampa Bay where she serves as a member of their Ev ents committee. Jennifer resides in South Tampa with her very energetic but lovable Australian Labradoodle, Riley.
Support Us Today
Your generosity can light the path for a foster child towards their forever home, transforming their life and nurturing our community—one heartfelt connection at a time.
The Heart
Gallery Gala
A NIGHT OF HOPE AND INSPIRATION
Join us for an unforgettable evening celebrating adoption stories, supporting our mission, and lighting the way to forever homes for foster children.
We're Here for You
Have questions or thoughts to share? Reach out. We're always eager to connect and share more about The Heart Gallery.